One of the benefits of living where I live (in Trondheim, Norway) is that in the midst of winter, the sunset/sunrise is a 2 hour continuous orgy of sweet, soft, beautiful winter light.
On Christmas Eve I was in the stable where our pony lives, and met another horse owner on her way to release her Dutch Gelding Amorka to run free for a while. I grabbed my camera and tagged along…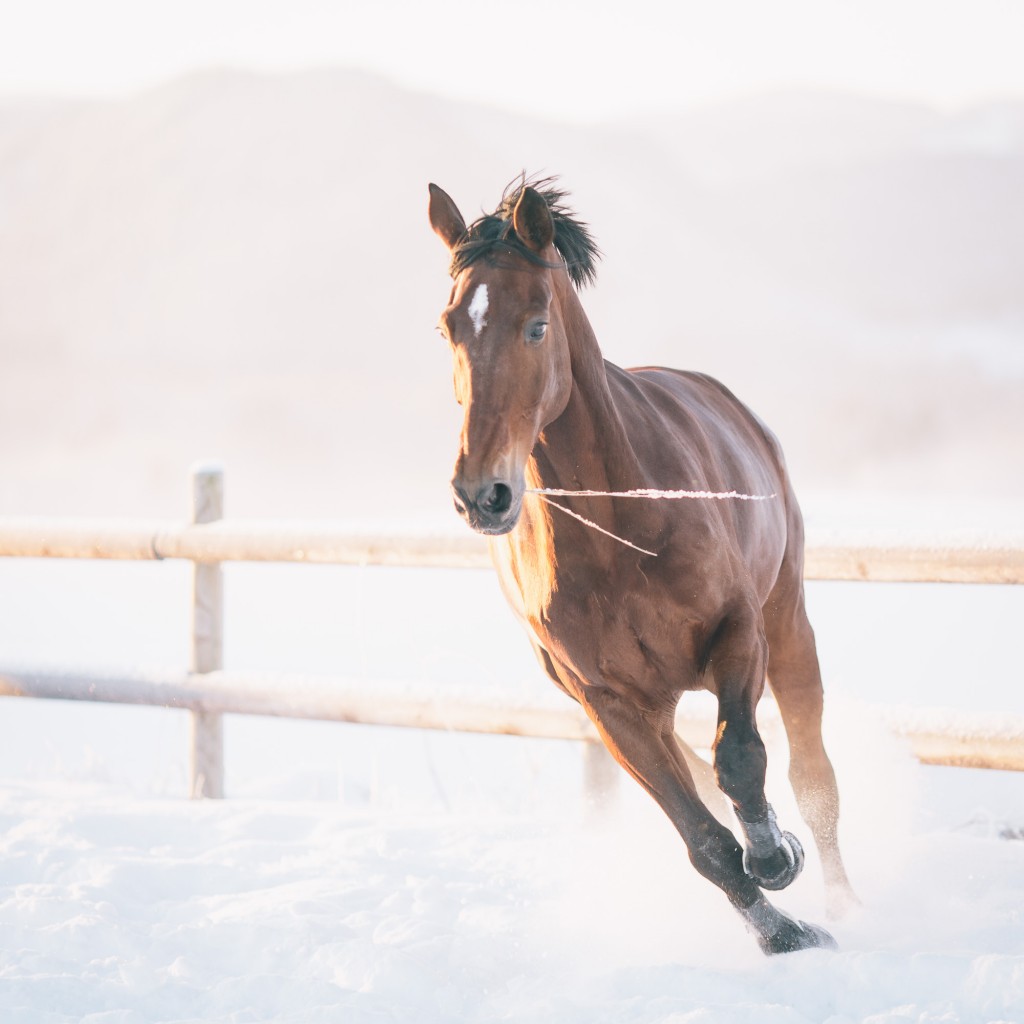 It was so much fun watching him run, he really enjoyed it 🙂
He also spent some time looking out over the valley for his friends.
Today looks like another beautiful day. I'm headed over to the stables again, and bringing my camera…