A loooong time ago, I wrote about my visit to the Kristiansand Zoo. I promised to write more about the visit behind the scenes, and here goes.
We got to visit the Siberian tigers in their cages where they spend their nights (well not into the actual cages, but at least inside the caretakers rooms. The tigers are part of a preservation project, where the tigers are mated according to strict plans to make sure the long-term health and survival of the tigers. There are about 350-400 tigers in the wild, and a few hundred in captivity.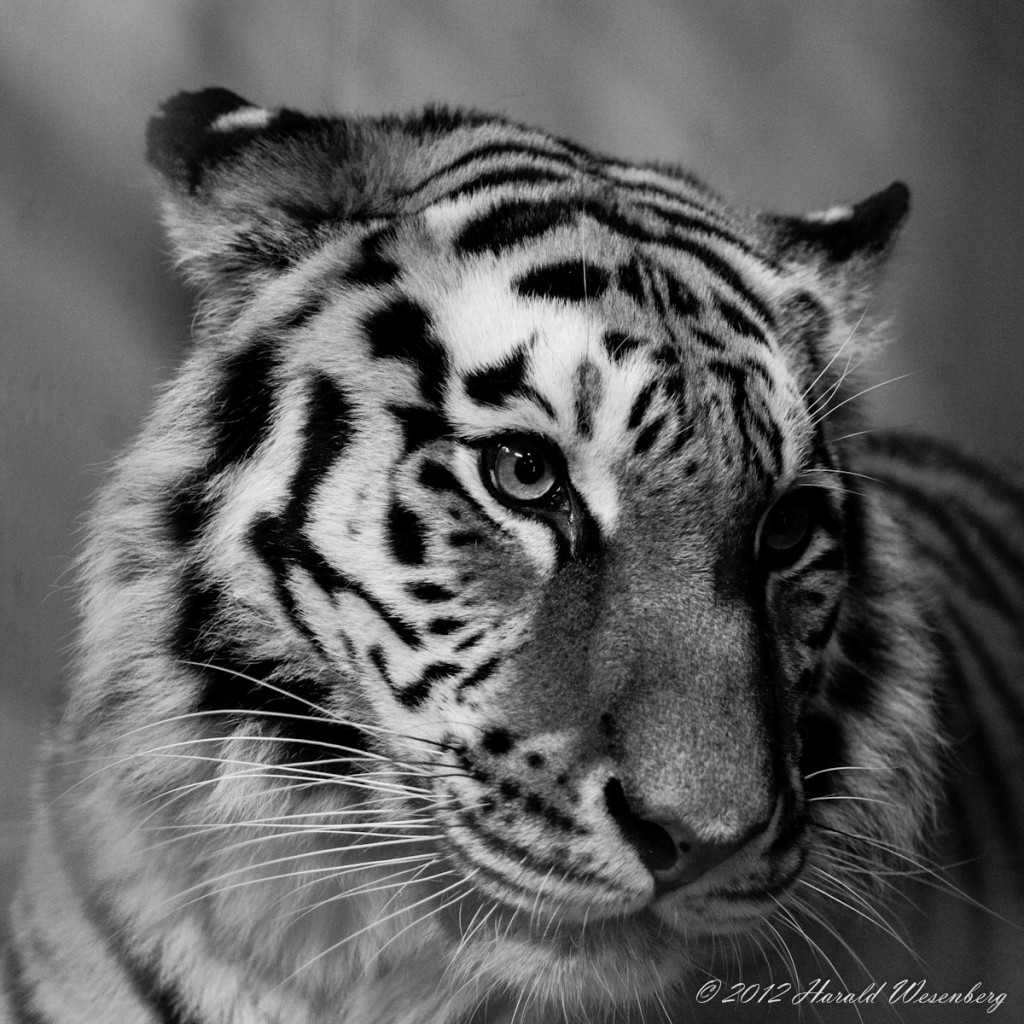 When I posted these to my Flickr account I thought that was the best tiger photo, since the cage was not visible. A friend of mine however felt quite strongly that another of the photos were much better, since it captured the captivity better….
And looking through them both, I found that I agree. The second photo is more moody and captures the tiger in captivity far better… It just shows that the first impressions are not always the right ones, and that different interpretations leads to new ways of viewing…
To round it off I managed to capture a common squirrel monkey (most known in Norway for being the monkey of Pippi Longstocking. The monkey is a known thief and steals wallets, cameras and other goods from the tourists. We were warned to keep our pockets thoroughly closed 🙂