Last fall I was on a trip to Flatanger to photograph sea gulls and white tail eagles. We also spent some time in the forest to photograph small animals such as squirrels.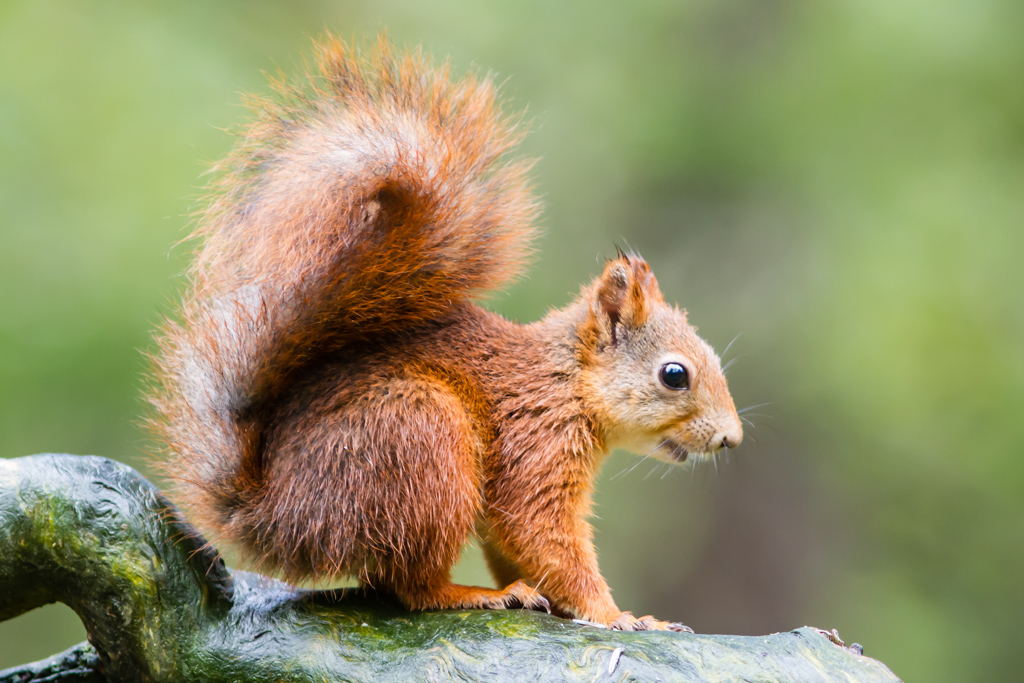 It was very dark, and difficult to get focus and exposure right. It was especially difficult to capture them when they where jumping, but I managed to get one or two decent shots.
It was a continuous test of reflexes and trigger skills…
As you can see, it was difficult to get the moving squirrels pin sharp, since they were moving so fast and the forest was very dark… Sometimes I managed to follow the squirrel and get a blurry background, but mostly it was a miss. The photos are mostly taken at ISO 3200 (it does say something of ISO improvements over the past years. Remember the ISO 3200 films of the old days?)
It was easier to follow them on the ground as they were digging to hide their catch.
I also shot some forest bird life, but that is a topic for another post…